The Micro Magic is a kit built, one design radio controlled sailboat. The boat measures 21" long, with a 29" tall mast,
and weighs approximately 2 pounds, making it a convenient and easy boat to transport.
The Hacker Models Micro Magic boat in kit form is currently available from TwistedHobbies.com

Micro Magic is the perfect boat to introduce both novices and experienced sailors to R/C sailing.

We sail Monday and Friday mornings from 10:00 to 12:00 at Ashland Pond, adjacent to the Ashland Postal Station in the Village of Lynnhaven.
Special Notice Our usual sailing location is Ashland Pond, however due to maintenance work being done to Ashland Pond, we will be sailing temporarily at Bonita Pond, which is located across the street from the Bonita Neighborhood Pool at 2541 Canal Street in the Village of Bonita.
View Ashland Pond on Google Earth!

While we learn sailing technique and the rules of sailing, we are casual and friendly in our approach,
making this a great club for anyone interested in radio controlled sailing in The Villages.

Membership in our club is open to any resident of The Villages, FL.

Stop by any Monday or Friday morning. Someone will gladly hand you a control so you can give it a try! No experience is necessary!!

Contact us for more information!

We are a member club (# 295) of the American Model Yachting Association;
and are associated with The Villages Model Yacht Squadron, which has a variety of larger radio controlled sailing to offer.

More information about Micro Magic boats may be found at the Micro Magic USA web site,
or on the Micro Magic page of the American Model Yachting Association web site.
The Micro Magic USA web site also has a section listing boats for sale here.
A short history of our fleet is here!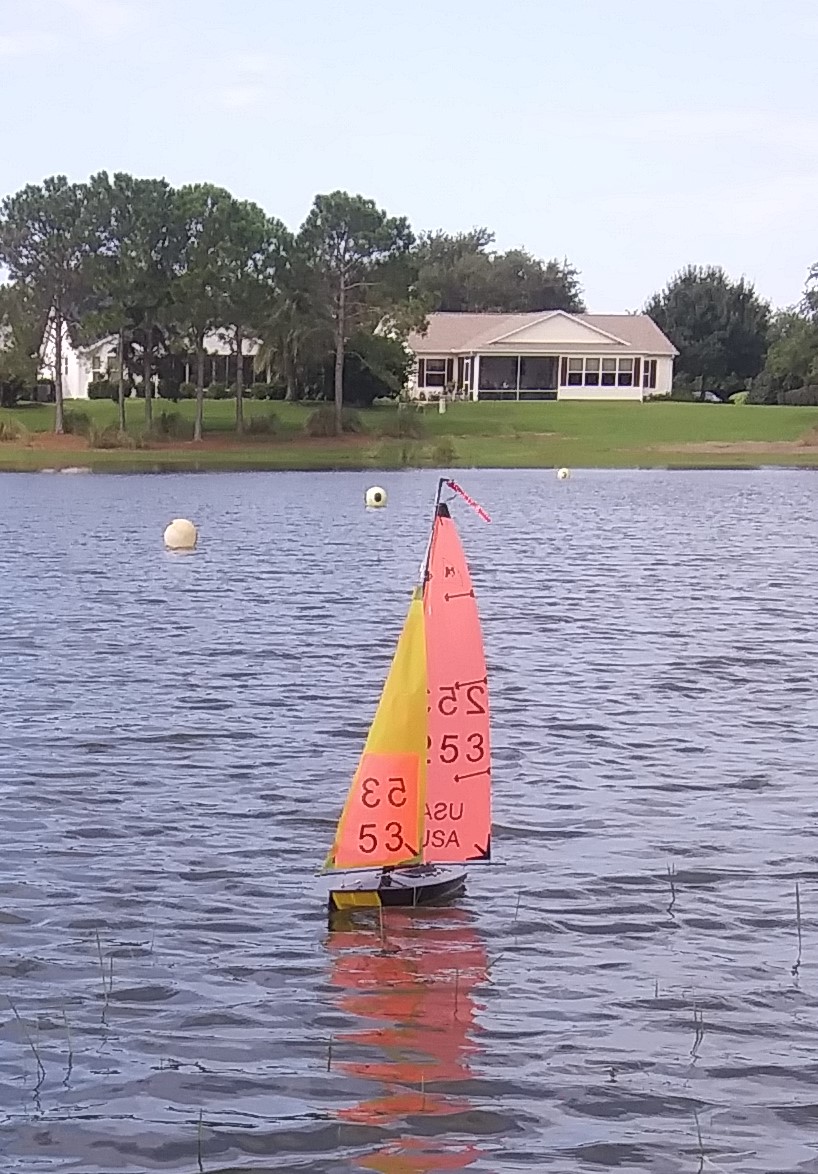 Serviced and provided by Ecumenical Communications
www.ecucomm.ro
Copyright Robert Geckler, all rights reserved 2023